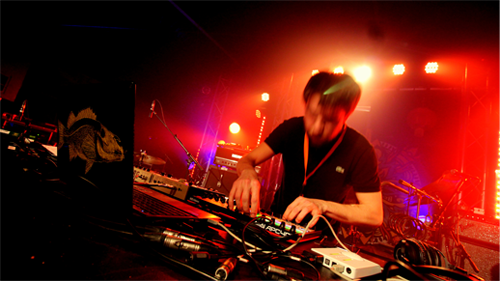 Within his sound factory, TomA is a french composer and beatmaker who creates music by transforming reality into a musical journey.

His music is an hydra, a mix between sampling technics, acoustic and ethnic sounds, electronic music and digital noise.
With many influences from Hip-hop to Krautrock, you'll find something for your ears and add the term future beat to your musical vocabulary.

After a first album in 2011, he released in 2012 his first mixtape 100% DIY from the production to the distribution and off course the composition.
In 2013, he crosses the Atlantic to go to Montreal with his last LP "Numbers Station" in his luggage. He starts collaborating with many local artists such as Art Beat Montréal, On The Stick Records, BigBang MTL and many other. He becomes a member of the Pinkcloud's collective.

Back in France with a new disc called "Lost Frequencies", he now performs on stage an organic live show which leaves room to improvisation in a live beatmaking set.

At the end of 2014 he released his EPhemere EP produced in Montreal. These 6 tracks take us on a journey to the unknown, where the time does not exist, at the borders of electronic and urban music.