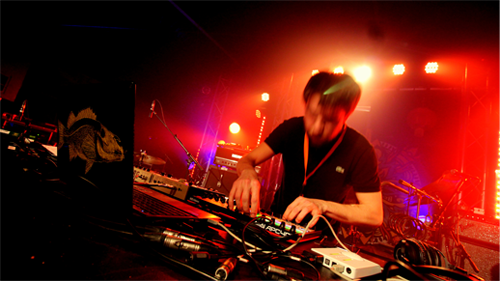 TomA Sound Factory (TSF) brings together sample based global beat and melody over synthy riffs.
With a deep appreciation of analogue sounds and field recording, TSF's performances are always an engaging trip from ambient electronica to up-tempo triphop.
Based in Montreal, Canada, he also has established himself as music producer, sound designer and film composer throught multimedia projects.
After a long time collaboration with the band Soggy Beard and the soul singer Dominique Fils-Aimé, he's now collaborating with the live electro-harp project M'Michele and leads the Silicon Beats live improvisation collective.
His last EP titled SQUICK! was released back in November 2018 through Turtle Music as he last LP release called #FridayTrack recently dropped.
He's also publishing tracks on Unlog, a Montreal based electro/hiphop label.